Langley's No. 8 Distilled London Gin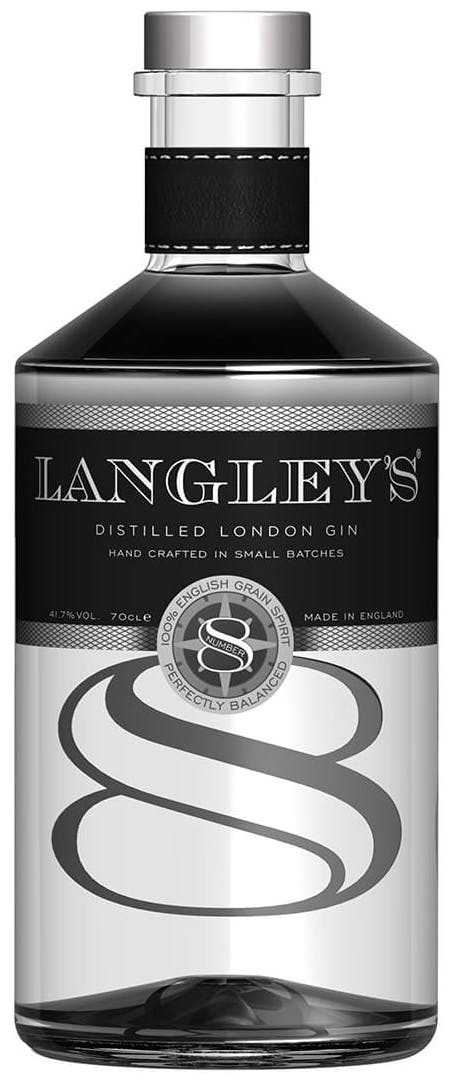 Langley's No.8 is a unique gin made with our own secret blend of 8 botanicals, harvested at their freshest. It is hand crafted & distilled in a small English-produced pot still. Blended by expert craftsmen with 100% English Grain Spirit and delivers a smooth, rounded finish with just the right balance of alcohol. Langley's No.8 has been painstakingly developed to deliver the perfect G&T and delivers equally well with all tonic waters. The blend & split of the 8 botanicals, English Grain Spirit and the strength at 41.7% ABV allows the classic gin flavours to come through, whilst still allowing the right level of quinine/tonic flavour. A perfectly balanced gin of classic taste - what better for the most quintessentially English of drinks, the Gin & Tonic.
Wine EnthusiastThough the aroma is mild, almost neutral, on the palate this gin has a concentrated, robust licorice profile that fades into an earthy note before finishing crisp and brisk.