Redbreast Single Pot Still Irish Whiskey 15 year old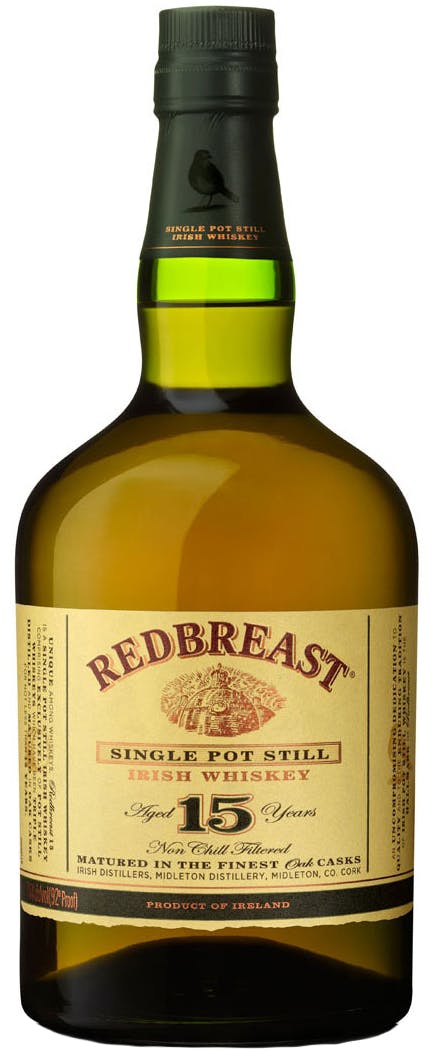 Nose: Full and rich with a complex yet balanced mix of berry fruits and aromatic oils. Taste: Fully round and mellow with the succulence of fleshy fruit combined with spices and toasted wood. Finish: Long and sophisticated.
Wine EnthusiastMade with a combination of malted and unmalted barley, this 15-year-old builds on the beautiful flavors of the 12-year-old version, adding big, mouth-filling caramel tones, a spicy finish and a velvety feel. It's also higher proof than the 12-year-old and needs some dilution to help cool it down.