Château-Beausejour-Duffau-Lagarosse St. Emilion 1999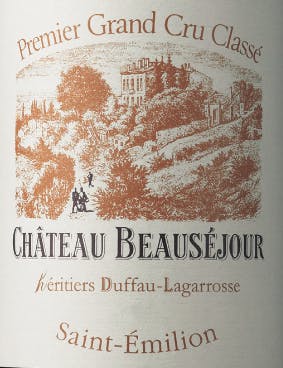 For seven generations, the Duffau-Lagarrosse heirs have striven to sustain this vineyard, a jewel ingrained on the slope, offering itself to the wind and the sun, to conserve its renown. The eighth generation is in stride and the Duffau-Lagarrosse heirs have conferred the management of the family estate to two of its members, Christophe Redaud and Vincent Duffau-Lagarrosse. Their mission: perpetuate the values of Château Beauséjour.
Wine SpectatorA bit herbal and diluted. Hail problem? Medium-bodied, with decent fruit and a dried herb, tarragon character. Best after 2003. 1,080 cases made.