Maker's Mark Kentucky Straight Bourbon Whisky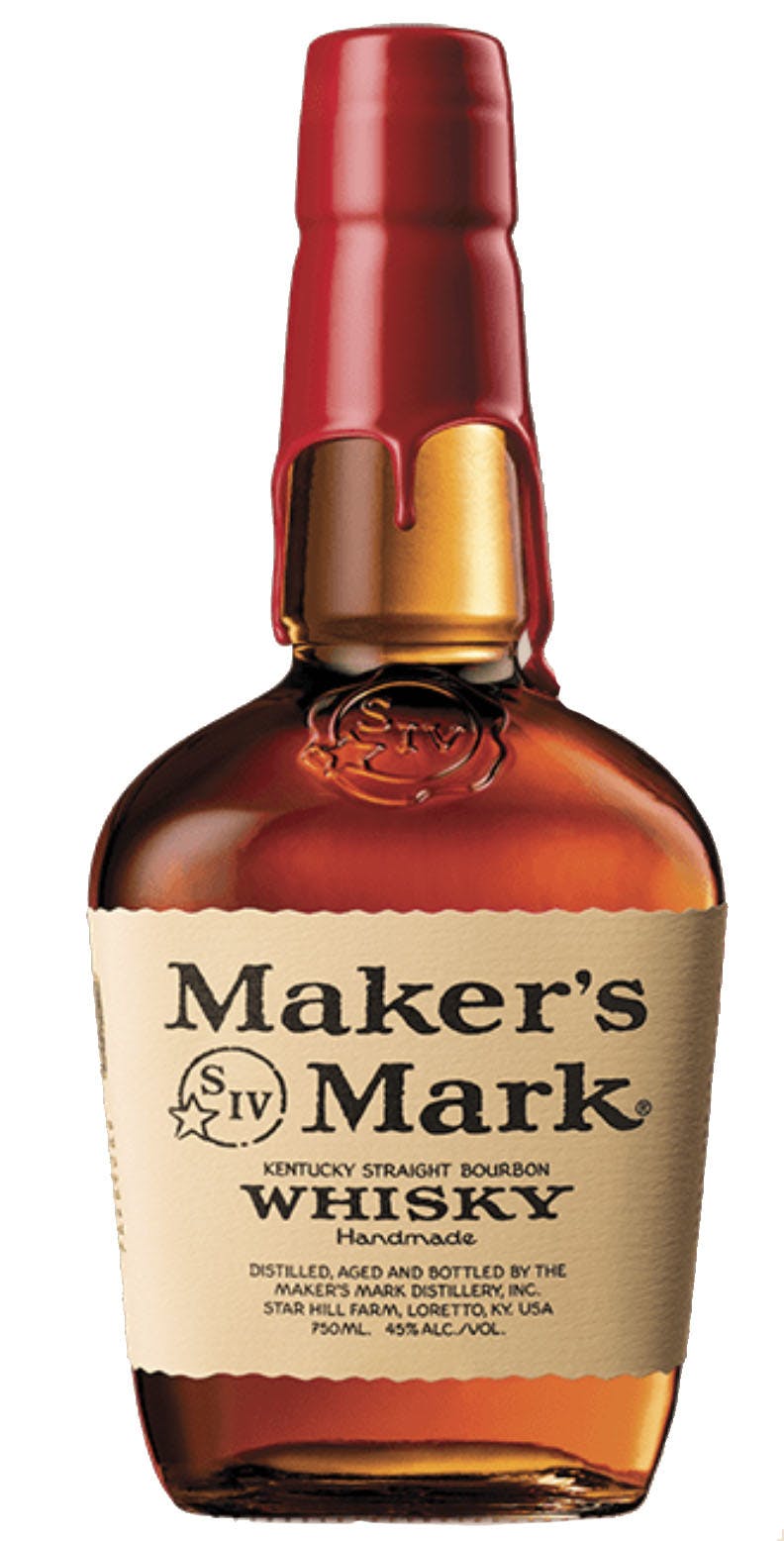 We believe Maker's Mark is the only bourbon distillery to use pure, iron-free limestone spring water exclusively, not city, well or river water. Our source is a 10-acre limestone spring-fed lake at the distillery. We are very choosy about selecting the grains that go into our whisky. First, we use yellow corn and red winter wheat from specially selected small farm cooperatives, all of which are located within the limestone geology near the distillery. This wheat gives our whisky its soft, mellow taste. And we only use naturally malted barley (that has no enzyme enhancing gibberellic acid).When our grain is delivered, we check it from top to bottom. If it does not meet our rigid standards the shipment is not accepted. And this really does happen from time to time. We are among the few remaining bourbon distillers that propagates its own yeast for fermentation with cultures that we can trace back to the pre-prohibition era. We also use the traditional sour mash method, similar to making sourdough bread, where we always leave over some culture from one batch to start another. Our rare cypress fermentation tanks are historically irreplaceable. Some of the planks are more than 100 years old. Cypress was chosen for fermentation before modern stainless steel was available because it didn't contribute iron or taste to the final product. While we don't believe that cypress affects the process in any way, we continue to use some of these fermenters to give our visitors a sense of how the process used to look. Maker's Mark is currently the only operating bourbon distillery to make whisky in batches of less than 19 barrels -- the traditional standard for small-batch whisky.
Wine EnthusiastThe base aroma is buttered corn-on-the-cob with aeration bringing additional scents of vanilla and cinnamon. The palate entry showcases sweet breakfast cereal grain; at midpalate the corn dominates so thoroughly that you know that this could only be one of the best straight bourbons from Kentucky. Ends spirity and heated. One of America's benchmark spirits.