Patron Roca Reposado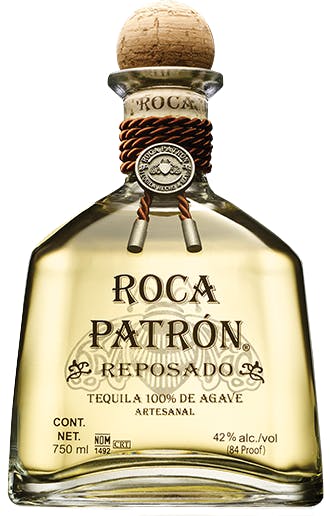 Color: Light straw color. Aroma: Vanilla, American oak & citrus. Taste: Smooth & sweet with notes of ginger, caramel & mushroom. Finish: Complex & long-lasting.
Wine EnthusiastThis is Patron's new premium marque, named for the Spanish word for "rock" (roca), a reference to the giant volcanic-stone wheel traditionally used to crush the cooked agave. The vegetal scent evokes bell and jalapeño peppers. On the tongue, it's fleetingly sweet, with a wash of vanilla and a quite-fiery finish-it's slightly stronger than most Tequilas on the market. Aged five months in former Bourbon barrels.