Herradura Ultra Añejo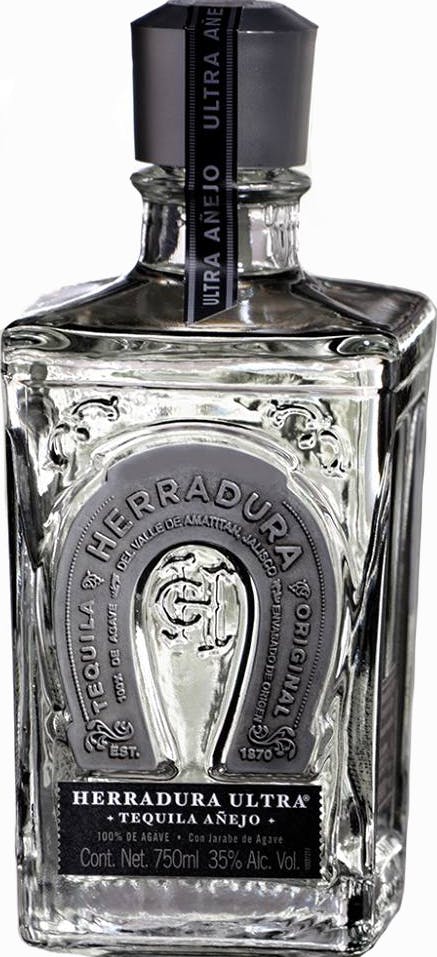 Color: Fine filtered to crystal clear. Aroma: Wood and vanilla intertwined with cooked agave and subtle spices. Taste: Smooth, woody notes, vanilla and caramel for a sweet, rich flavor. Finish: A subtle hint of agave nectar for the smoothest finish possible.
Wine EnthusiastThis unusual crystal-clear añejo, launched in June 2015, seems to be aiming for the premium vodka nightclub crowd. The bottling mixes añejo with extra añejo, plus a hint of agave nectar. Tequila purists likely won't approve, but the subtle coconut-pineapple-vanilla flavor profile-more drying and astringent than rum or vodka-seems ideal for mixing tropical cocktails and is addictive to sip.