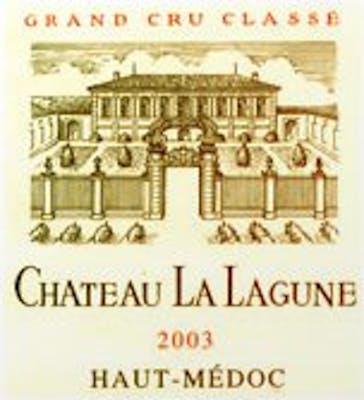 SKU: 2224
Chateau La Lagune Haut Medoc 2003
---
---
We started gathering the grapes on, when they had matured perfectly. Grapes harvested in 2003 were richer in sugars with low acidity, and "more tropical" but fresh aromas. This tropical character resurfaces in the wine. The tannins' considerable sweetness and low acidity already make for a very gourmand and pleasant wine. More patient wine lovers will find it can only improve with time.
Thankfully, this wonderful estate, which provided me with many memorable drinking experiences in the 1970s and 1980s, has rebounded from a period of mediocrity. The 2003 and 2004 offerings from La Lagune are the finest back-to-back vintages they have produced in over fifteen years. Kudos to the Frey family, who also purchased the Rhone Valley flagship firm of Paul Jaboulet-Aine in 2005. Their daughter, Caroline Frey, is the oenologist at La Lagune. The sexy, up-front, evolved 2003 La Lagune exhibits a dark ruby/purple hue as well as big nose of cedar, spice box, black cherry jam, licorice, and smoke. Savory, broad, ripe, and low in acidity, it is a total hedonistic and intellectual turn-on. Enjoy it now or cellar it for 15+ years. It is unquestionably the finest La Lagune since 1982. Bravo!
89-91 A big chunky wine which still has grace and elegance along with the power. This is an excellent performance from a property which is worth watching.
A good wine with berry, herb and cherry character. Medium body, medium tannins and a clean finish. Best after 2007.