Flor de Cana Centenario Single Estate Rum 18 year old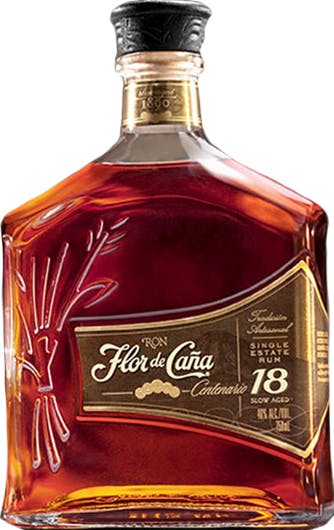 Full-bodied. Brilliant amber color. Exquisite aroma with notes of nuts and caramel. Intense vanilla and spices, with a long and extra smooth finish. Neat or on the rocks, with a peel of orange.
Wine EnthusiastThis nut-brown rum is scented with sweet vanilla and baking spices, though it shows a hit of booziness on the nose. Soft feel, bitter chocolate, toffee and tropical fruit notes, with a long caramel finish. A fine choice for sipping, but with its pastry-like profile, consider soaking some into a rum cake.