Rhum Clement Cuvée Homère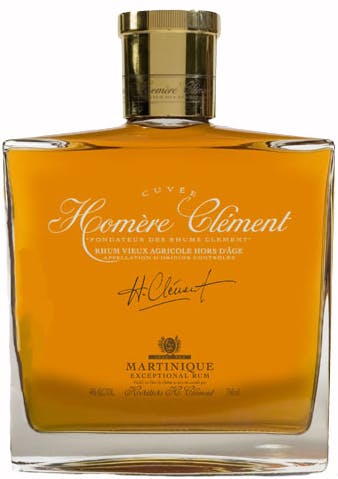 The Clement Cuvee Homere is a blend of the best vintages of the last fifteen years selected by our Cellar Master. Aromas of warm biscuits and almond butter continue to evolve into baking spice. Nice viscous clarified butter mouth feel delivers flavors of pemmican fruits, hazlenuts, chocolate and a peppery oak complexity around the edges. The finish is highly nuanced and textured, wood notes with fruit, tarragon, licorice root, floral notes, then and a dry sweet brine for several minutes.
Wine EnthusiastThe bouquet is wonderfully nutty and buttery with scents of black pepper and potent spirit. The palate entry is delicate, compellingly oily and spicy; the midpalate showcases the oak and the sugarcane in perfect balance. Finishes refined, world-class and slightly honeyed.