SKU: 5873
Warre's Otima Tawny Port 20 year old
---
---
An outstanding wine that epitomizes everything that is great about a superbly balanced 20 year old Tawny; the translucent copper colored tone of the wine is matched by the beautiful soft nutty aromas gained by a full 20 years of aging in seasoned oak casks. Otims 20 Years is rich and delicate, but never sloying; the tannins and acidity ensure balance and perfect length.
Warre's NV Otima 20 Year Tawny Port is great value in Tawny Port and is well worth seeking out. Offering a touch of Rancio-like sourness in its nutty, salty, fig, caramel, and dried orange aromas and flavors, this beauty hits the palate with tons of sweet fruit, yet always stays balanced, pure, and elegant. It's would be a great aperitif with almonds or smoked nuts, as well as pair beautifully with any number of desserts.
Enticing, with green tea, ginger, toasted sesame, caramel and date flavors that glide through, with finely stitched acidity and a flattering flash of sweetness. Delivers understated elegance. Drink now. 1,850 cases imported.
This is a smooth and richly ripe wine. It has a dry character that brings out the wood aging and the dried fruit flavors that are well in balance. There is a tang of spirit that gives a lift to the wine. Acidity and a dry aftertaste complete an impressive tawny.
The NV Otima 20 Year Old Tawny Port was tasted from a typical 500ml bottle, this bottling from 2014. Symington/Warre's also makes a "regular" 20-year-old tawny (to which I would give the nod), but they are intended to be very different styles. Rui Ribeiro at Symington Family Estates said to me: "They are two different wines, coming from different blends..Different lot selections and different barrels. We have a specific aging lot for Otima which differs from the normal Warre tawny lot...The Warre's 20YO tawny is a classic profile, showing a bit more nuttiness and wood notes, warmer palate perception (comparing with OT20). OTIMA 20 is probably the most elegant wine in the category, evident freshness on the nose, really elegant palate, great acidity and a completely clean and integrated finish." That is a pretty good summary, for better or worse. This is indeed remarkably elegant and refreshing for a 20, dancing on the palate with light footsteps. That also means it is far better on the nose than the palate, though. It seems sunny and bright, but it doesn't show the concentration of flavor, tension on the finish or even the intense aromatics that the best 20s can. For many, it will be just what they want, something fresh and lively, but it is a bit underwhelming. That said, it certainly enlivens the palate and it is remarkably easy and fun to drink. Plus, after it was open for a few days (who says they don't change?), it began to show more of those classic, mature Tawny nuances, certainly more than were there initially. Take note, though: it is still Port, there is a lot of alcohol, even if it controls the perceptible spirit influence very well, and it will knock you on your butt if you drink too much. You'll want to do exactly that-it goes down easy and tastes great.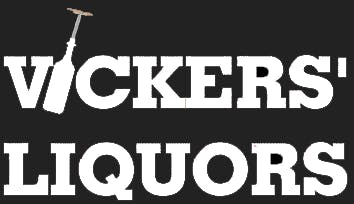 Are you 21 years old, or older?