Tap Whisky Tap 357 Canadian Maple Rye Whisky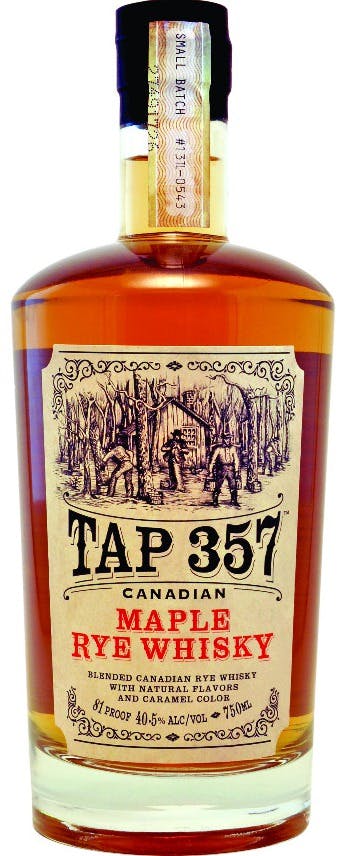 Tap 357 is the perfect marriage of two famous Canadian flavors: a rustic, authentic rye and a rich yet subtly sweet maple. The aromatics and taste of the maple enhances rather than overwhelms the whisky flavors. Tap 357 is named for an unforgettable blend of cask-aged 3-, 5- and 7- year old rye whiskies and the syrupy sweetness of a Canadian maple tapped at the first hint of Spring in Quebec.
Wine EnthusiastThis maple-syrup-flavored whisky is sure to please anyone with a sweet tooth. The base is a small-batch blend of 3- 5- and 7-year-old Canadian rye whiskies, lending backbone to the big maple and vanilla flavors, with a touch of peach and clove on the finish. Good for sipping over ice or mixing, as in Tap 357's suggested cocktail, The Montreal--a riff on the Manhattan.