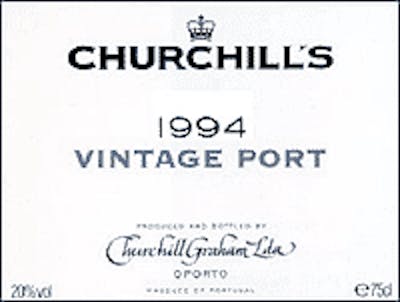 SKU: 2113
Churchill's Vintage Port 1994
---
---
The Douro had a higher than average rainfall during the Winter 1993/1994 with 22.35 inches of rain recorded at Pinhão during the 6 months from October to March. The Winter rain topped up the water table and the fine weather in the early Spring ensured good budding for the wines and the development of vigorous growth. By the middle of April the vines were showing a healthy and potentially abundant crop. Uinfortunately nature held a surprise in store and the fine Douro weather of March and April turned to cold and wet weather in May. Some severe hail storms in early May hit many vineyards in the Douro causing serious damage to the new growth. The cold and unsettled weather continued into early June and throughout the flowering season. The result was poor cross-pollenation and general "Desavinho" or poor berry setting. The weather finally changed with the New Moon on 9th June and settled Summer conditions ensued in the Douro. From then on the weather pattern was ideal with a gradual build up of heat to reach peak temperatures in August. Some much welcomed heavy rain came to the Douro on 9th and 10th of August which helped to soften the grape skins and prepare them for the final maturation process. A heatwave in late August accelerated this process and some of the exceptionally hot areas, such as the Cockburn's Vilariça vineyards, started picking on Monday 12th September. A refreshing night's rain came to the Douro on 11th September which cooled the grapes and the outdoor temperature. Perfect Vintage conditions ensued and most of the "Vintage" Quintas started picking on Monday 12th September. Sugar readings at Agua Alta were 12-12,5º beaumé. Fermentations were regular with must temperatures remaining below 25ºC. In general the production at most vineyards was about 20-30 % below average due to the damage caused by the hail and the poor flowering season. The quality is certainly above average but only after the wines fall bright in November will it be possible to make a prediction on whether we are looking at a "Vintage" year. An early tasting at AGUA ALTA show that the wines have a high colour intensity and excellent concentration of fruit and tannin.
A gorgeous, voluptuous young Port, best Churchill ever. Intense aromas of dark chocolate and grapes. Full-bodied, with powerful, chewy tannins, yet it's sweet and fruity on the finish. Try after 2010.
Although Churchill's 1994 is a rich, full-bodied, powerful port, it does not possess quite the complexity, richness, and overall dimension of the top wines of the vintage. It is made in a slightly drier style, with plenty of guts and tannin. Give it at least a decade of cellaring. It will be one of the more austere (I do not mean that in a pejorative sense) examples of the vintage. Anticipated maturity: 2004-2025.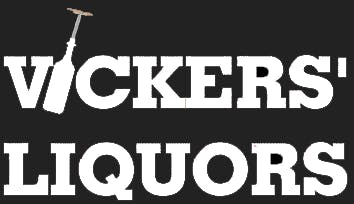 Are you 21 years old, or older?