Jordan Winery Cabernet Sauvignon 2006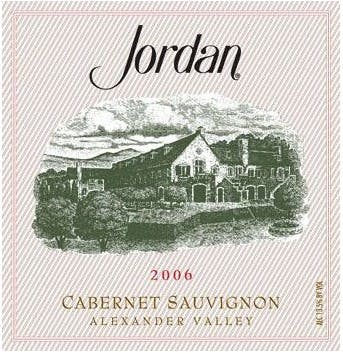 Concentrated, lovely black fruits aromas of blackberry, blueberry and cassis. The mouthfeel is luscious and full with continued flavors of blackberry, cassis, black cherry with a suggestion of vanilla, coconut and cedar. The soft, round tannins and understated acidity of this wine complement the bright fruit characters to create a balanced Cabernet Sauvignon approachable now or worthy of cellaring for at least 10-15 years.
Wine EnthusiastTastes a bit raw and herbal in the mouth, like a piece of celery, although there are also richer blackberry and cherry flavors. Yet it's a dry, elegantly constructed Cabernet. Best soon, before the fruit disappears.