SKU: 10174
Chateau-Petrus Pomerol 2018
---
---
Bordeaux's most intensely concentrated, richly flavored and unique red wine. An incredible power, depth and richness yet a remarkable balance with penetrating aromas of ripe mulberry, black currant and fruit and spicy vanilla oak, setting it apart from all Bordeaux's finest wines. An excellent complement of beef, lamb, veal and game.
The 2018 Petrus has retained its opaque purple-black color after bottling, foreshadowing the seemingly frozen-in-time glacial pace at which this wine is proceeding. It opens very reluctantly, requiring considerable air with vigorous swirling and doggedly demands a few hours before it offers glimpses at this slumbering giant of a wine. As it eventually unfurls, it slowly morphs into a powerful, fantastically pure nose of preserved plums, blackberry preserves and blueberry compote, followed by nuances of molten licorice, dark chocolate, black truffles, iron ore and, still later, floral notions of lilacs and rose oil come through. The full-bodied palate is taut, muscular and oh-so-tightly wound at this stage, revealing peeks at many, many layers of perfectly ripe black and blue fruits, exotic spices and earthy notions for which words simply fail. The texture is at once rock solid and fantastically plush, with impeccably knit freshness, finishing so long you really can't taste or think of anything else for the rest of the day. Here is a heart-stopping titan that puts paid to all those naysayers who contest that perfection in wine cannot exist. It will require a good 8-10 years to hit its stride, then it is very likely to outlive us all, but you will want to make certain you drink this one before you go.
The 2018 Chateau Petrus is a brilliant wine that has perfection written all over it, and it's unquestionably one of the most powerful, opulent wines in the vintage. As always, it's 100% Merlot and offers a heavenly bouquet of cassis, smoke, earth, graphite, and beautiful liquid violets. Full-bodied, deep, and opulent on the palate, I must have written "huge wine!" three or four times in my notes, and despite all its power and richness, it's seamless, light on its feet, and already hard to resist. Possessing terrific mid-palate depth, sweet tannins, and a finish that ranks with the greatest wines out there, Merlot or any wine for that matter, doesn't get better. If you're lucky enough to have a few bottles of this elixir, do your best to give bottles 7-8 years in the cellar, and I suspect it will keep for 40-50 years.
97-99. Barrel Sample. This is a dark, serious wine, concentrated with richness and freshness at the same time. The ripe tannins are impeccably balanced by fine acidity and a ripe blackberry flavor. It shows the supreme quality of Pomerol's Merlots in this vintage. Of course, it will age for nearly forever.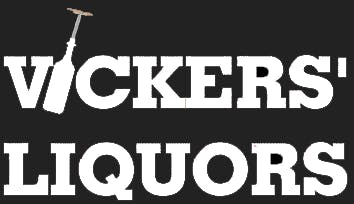 Are you 21 years old, or older?